Read more about ENCORA project ...
Home page
Welcome to the web site of the Polish Network on Coastal Research
Dear colleague,
On February 1st the EU networking initiative ENCORA has started. Coastal networks in 13 European countries work together to enable easier access to knowledge and experience of your European colleagues on coastal processes, practices and policies:
You may ask the coordination offices of these networks to look for partners in your country and abroad, to share knowledge and experience on scientific, practical and political issues, which are at stake in your organisation;
You may participate in thematic networks and use the thematic email list to exchange information with your colleagues (for themes complementary to coastal_list@UDel.Edu);
ENCORA will develop a European internet portal for searching expertise and information in the websites of member institutes and individual participants; ENCORA can host your website;
You may contribute to the compilation of coastal expertise and coastal zone management practices that will be assembled in Thematic Coastal Directories and you may contribute to the development of European Action Plans to address major deficiencies in coastal expertise;
ENCORA will develop a programme of exchange-visits between coastal institutes throughout Europe for young researchers and practitioners.
The networking activities of ENCORA encompass all disciplines relevant to research, management and policy of coastal zones, including the coastal waters. ENCORA closely cooperates with other initiatives of the European R&D Framework Programme, the EU Directorate-General of Environment, the European Environment Agency and with other national and international coastal networks. Further information on ENCORA can be found on www.ENCORA.org.
Do you want to participate and take advantage of the activities initiated by ENCORA? You just need to reply to j.dronkers@rikz.rws.minvenw.nl, indicating your name, institute and address. Then you will receive further information about participation in ENCORA.
I hope you will join us.

Job Dronkers, coordinator ENCORA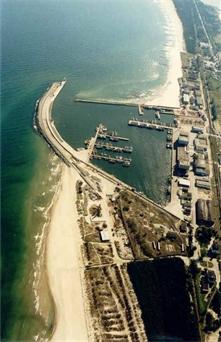 sharing knowledge within europe for integrated coastal management